You created a trust to avoid probate and the Courts, but we find the trust in a Court action despite this.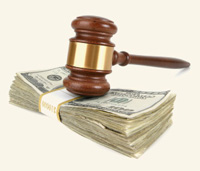 What could go wrong? Plenty!
While it is impossible to foresee every possible problem that could arise, some issues come up time and again and can be avoided. Let's go over three often seen issues:
Choosing your successor Trustee: Choosing your successor is one of, if not, the most important decision to make when setting up your trust. Let's underline the word trust as this is the most important attribute of a Trustee. They should be so trustworthy that they would make decisions to their detriment rather than violate their fiduciary duty. Just choosing your eldest child may not be the best course of action, unless they have the attributes mentioned. Sometimes parents think the solution is to name all of their children as successor Co-Trustees. If your children are not close before you pass away, this often will cause disagreements and a further breakdown of the family.
Explaining an Unusual Distribution Plan: Many people assume that to be fair they need to distribute their estate equally to their children. That may be fine if the children are all adults and responsible, but what if your family does not fall into that cookie cutter scenario. A trust is flexible enough to provide for almost any situation so that is not where the problems arise. The problems arise when the children or other beneficiaries do not understand why the distribution is set up in a certain way. Let me give you an example: Mother leaves a larger share to one child in a special sub-trust with no explanation why. The child receiving less often wonders why and feels they were treated unfairly. Mother thinks the child receiving less can understand her reasons, but has never communicated them. Had she explained her reasoning, either directly in the trust or in a letter outside the trust, much heartache may have been averted, not to mention reducing the chance of Court challenges.
Not Funding the Trust: You have just spent a good sum of money and time creating your estate plan and yet your beneficiaries learn after you have passed that they will have to probate all or a part of your estate—Why? Failing to re-title your property, bank and brokerage accounts, and other assets is one major reason. Other common mistakes include adding or changing banks or brokerage firms and not titling the new accounts in the name of the trust; refinancing your real property if the bank requires that you take it out of the trust as it is often not put back in; inheriting property and forgetting to title it in the name of the trust.
Remember that if you ever have a question regarding your trust or any of your estate planning documents, you may call at any time to discuss them. An ounce of prevention is worth more than a pound of cure when it comes to legal matters.